LiFePO4 Lithium Battery 48V 160Ah with Charger for Golf cart UTV EV
All our golf cart lithium batteries are compatible with these golf cart brands: Advanced EV, Bad Boy Buggy, Bintelli, Club Car DS, Club Car Precedent, Coleman, EZGO TXT, EZGO RXV, Elite, Evolution, EPIC, GEM Cars, ICON, Kandi, Madjax X-series, Navitas Storm, Nivel X-series, Titan, Tomberlin, Trojan EV, Vivid, Yamaha.
HiPower Battery is compatible with many other carts and electric EV vehicles. Please contact us for more information.
Email: sales@hipowerbattery.com
MOB/WhatsApp: +86 13554954960
WE SUPPORT OEM/ODM SERVICE:
* Customize Your Battery Size/ Color/ Logo, etc.
* Customize Your Battery Voltage, Capacity, Working Current
* Customize Your Battery Connector/ Charger
* Customize Your Bluetooth APP

SPECIFICATIONS:
LiFePO4 Battery 48V 160Ah for Golf Cart / UTV/ EV

Model

HP48160

Product Parameters

Battery Cell Type

LiFePO4

Nominal Voltage

51.2V

Nominal Capacity

160Ah

Energy

8.192kWh

Charge Voltage

54.4V - 55.18V

Suggest Charge Current

20A

Max. Charge Current

100A

Working Voltage Range

40V - 58.4V

Max. Continuous Discharge Current

200A

Peak Discharge Current

500A (<5S)

Housing

Metal Case

Dimension (L*W*T)

675*450*250mm or Customized

Weight (Approx.)

100KGS

Battery Charger (Optional)

Recommend LiFePO4 Battery Charger 16S 58.4V 20A or 40A

IP Rating

IP54

Charge Temperature

0 ℃ to 55 ℃ (32F to 131F) @60±25% Relative Humidity

Discharge Temperature

-20 ℃ to 60 ℃ (-4F to 140F) @60±25% Relative Humidity

Storage Temperature

-20 ℃ to 45 ℃ (-4F to 113F) @60±25% Relative Humidity

Cycle Life

5000 Cycles @ 80%DOD,0.5C/0.5C,25 ℃

Warranty

5 Years

BMS Protections

Over charge, over discharge, over current, short circuit and temperature protection

Communication interfaces

Bluetooth (Optional)
Features:
- 5+ Years Manufacturer Warranty
- Deep Cycle LiFePO4 Lithium Iron Phosphate Battery
- Grade A LiFePO4 EV Cell
- Built-in Smart Battery Management System (BMS)
- 5000+ Cycle life & Maintenance-free
- Over charge and over discharge protection
- Over current and short circuit protection
- High & low temperature protection
- IP65 Rated, dust and waterproof
- Internal heating allows for charging in below freezing conditions(Optional
Applications:
- RV, Caravan, Camper, Golf Cart
- Trolling Motors
- Fishing Boat, Houseboat & other Marine Applications
- Mobile Power Supply
- Solar PV System, Household Energy Storage System, Backup Power Supply, UPS, EPS, ect.
- Lead Acid Battery Replacement
Product Pictures: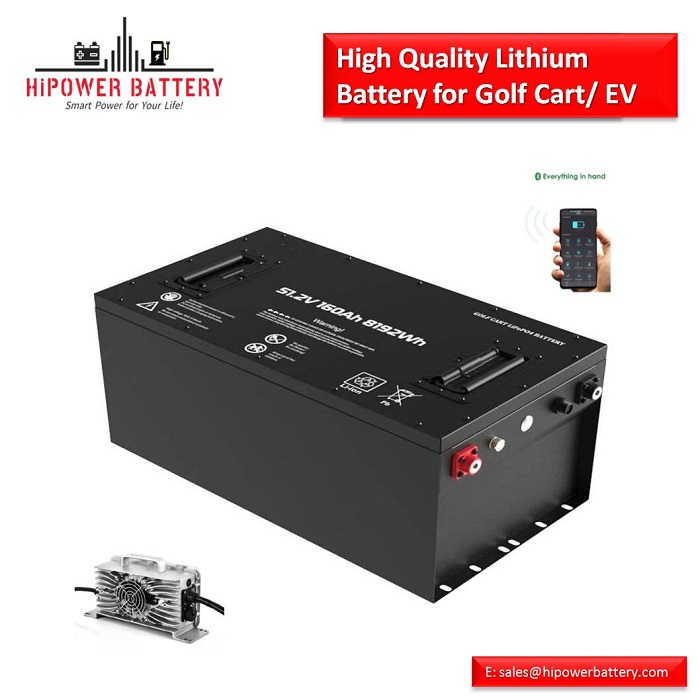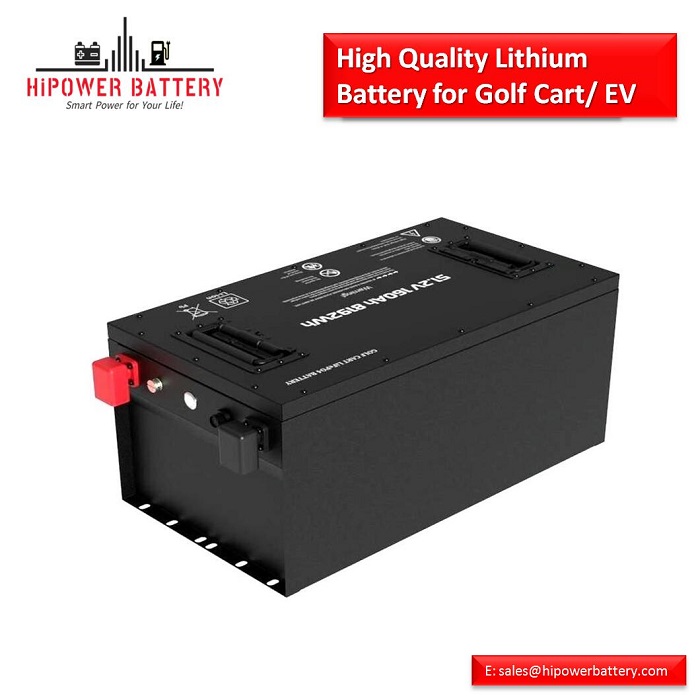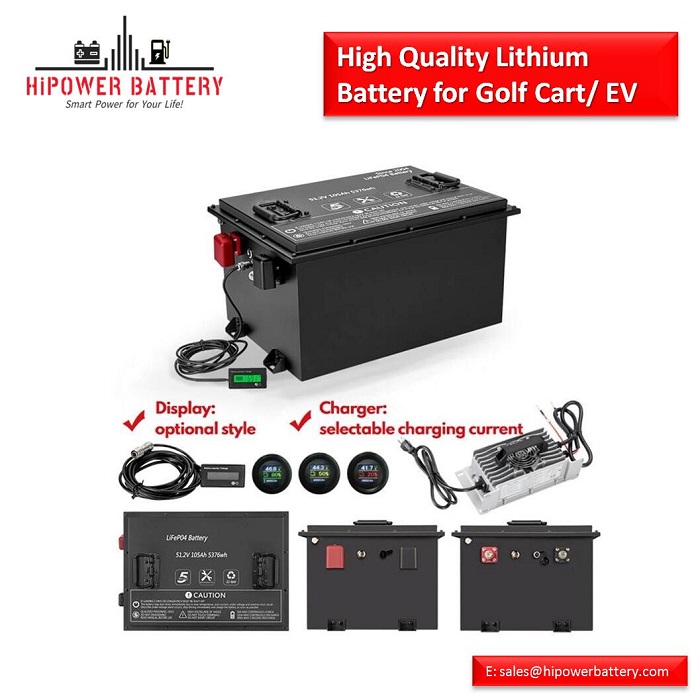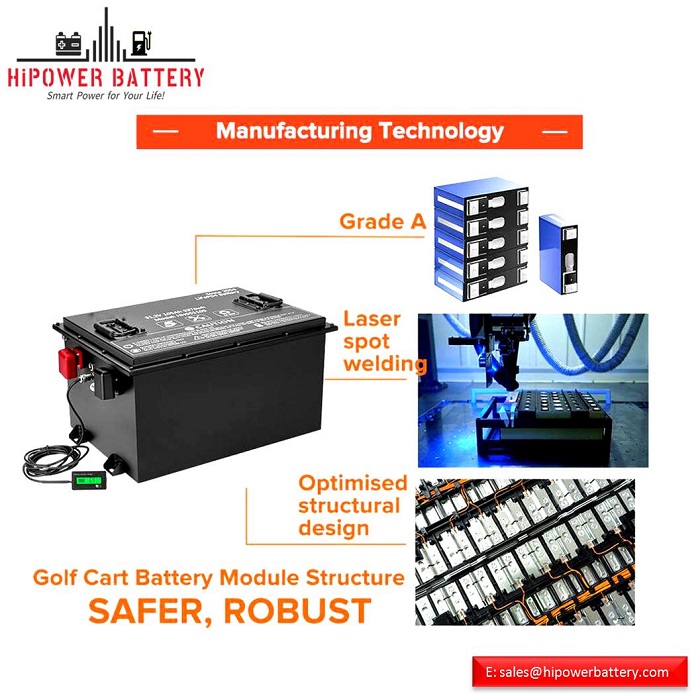 Charger and Connetors: